About TRINITY Medical Imaging
Trinity Medical Imaging is one of the foremost providers of private nuclear medicine imaging in London and Surrey. We work with some of the finest nuclear medicine consultants from a wide variety of specialist fields, attracted from London's major teaching hospitals.
At Trinity Medical Imaging we specialise in hybrid imaging with SPECT-CT, and our facility leads the way for SPECT-CT services in the area.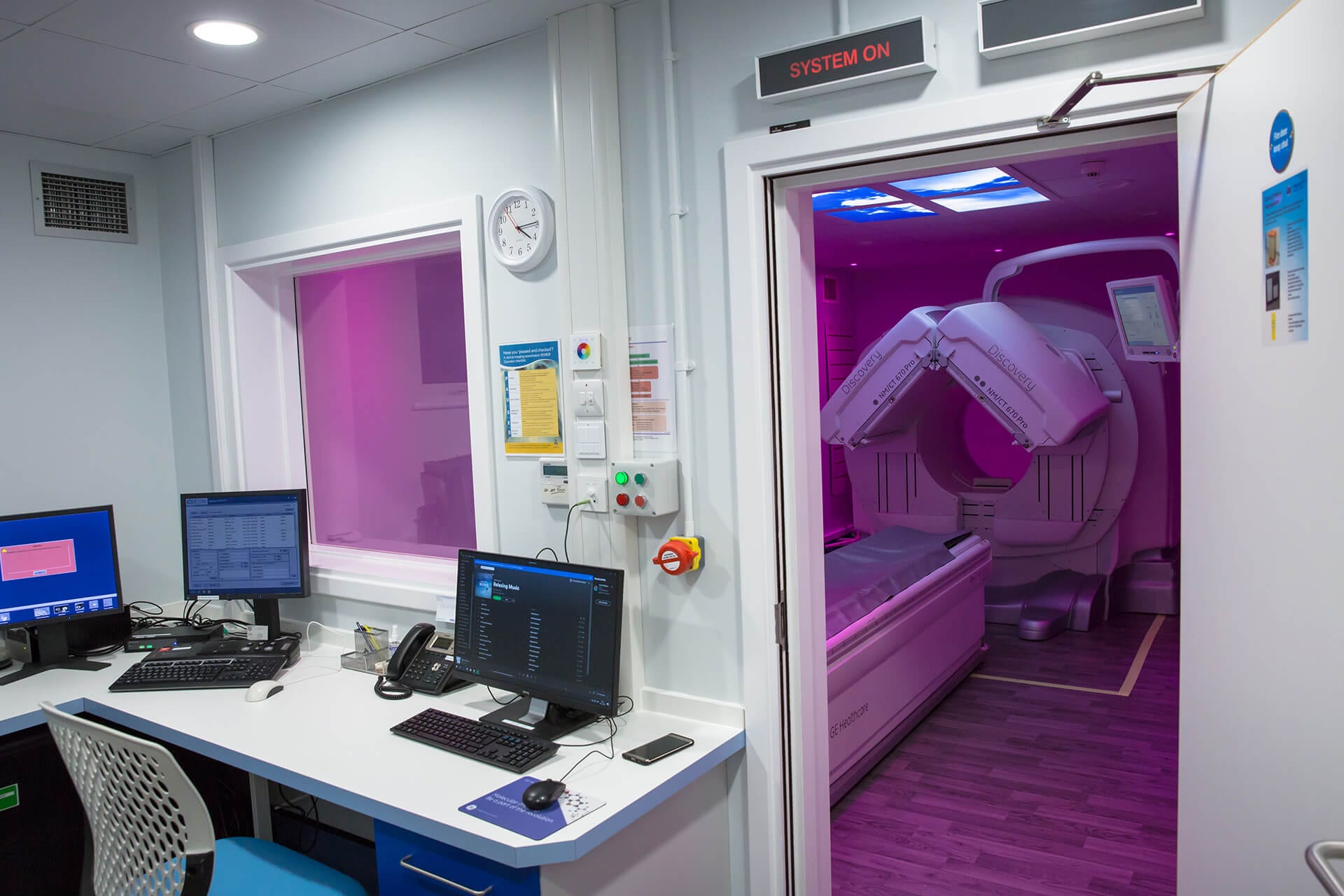 Nuclear Medicine and SPECT-CT at Trinity Medical Imaging
Nuclear medicine is the use of radioactive isotopes in the form of radiopharmaceuticals to produce an image of different parts of the body. These radiopharmaceuticals emit gamma rays, which are similar to X-rays.
The isotope is usually injected into a vein, but may sometimes be swallowed or inhaled. Radiation from the isotope is then detected by a special camera called a gamma camera. Unlike X-rays, nuclear medicine can also be used to show how an organ is functioning, as well as what it looks like.
Trinity Medical Imaging specialises in hybrid imaging by combining the functional information from a traditional nuclear medicine scan, with high resolution three dimensional imaging from a CT (or CAT) scan. This is performed using our state of the art SPECT-CT scanner in one sitting. This hybrid SPECT-CT scan can localise problem areas with greater accuracy, improving diagnosis and potentially reducing the need for multiple examinations. Our team of radiologists have a specialist knowledge in a wide range of diseases and have a wealth of experience of using SPECT-CT in diagnosing a variety of conditions.